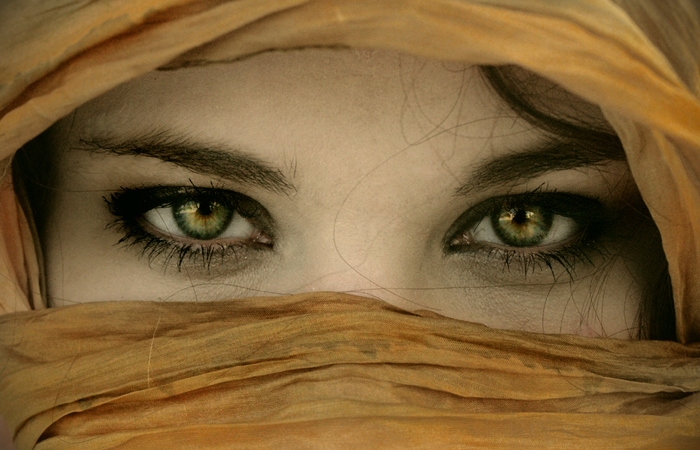 Exotic market place,
Alight with vibrant colour,
Fragrant aromas fill the air,
Sweet scent of jasmine,
Tantalising smell of spice,
Stall owners in a foreign tongue,
Yell out their wares,
Like music out of tune.
Amidst the midday throng,
Wandering from stall to stall,
A hidden treasure seeking,
Two hands at once reach out,
For bejewelled trinket box.
An accidental touch of skin,
Igniting dormant embers,
Hypnotic eyes of hazel,
Fringed by lashes dark,
Peer out above a touch of silk.
Transfixed I stare,
Into their depths,
At promises unleashed,
Speaking of sensuous nights,
And stolen kisses,
Given in throes,
Of passionate embrace,
Two bodies joined,
In an unbridled dance.
A silent sigh escapes,
From veiled lips yet unseen,
Too soon she turns away,
And disappears into the crowd,
My heart a drum beats out,
The song of a forbidden love.
- Yolanda Isabel Regueira Marin -
© 2014 All Rights Reserved Yolanda Isabel Regueira Marin